Book of Keno
A thrilling twist on an old classic
Choose the right numbers and be rewarded
Win up to a x100 prize!
Features: Instant wins, Multipliers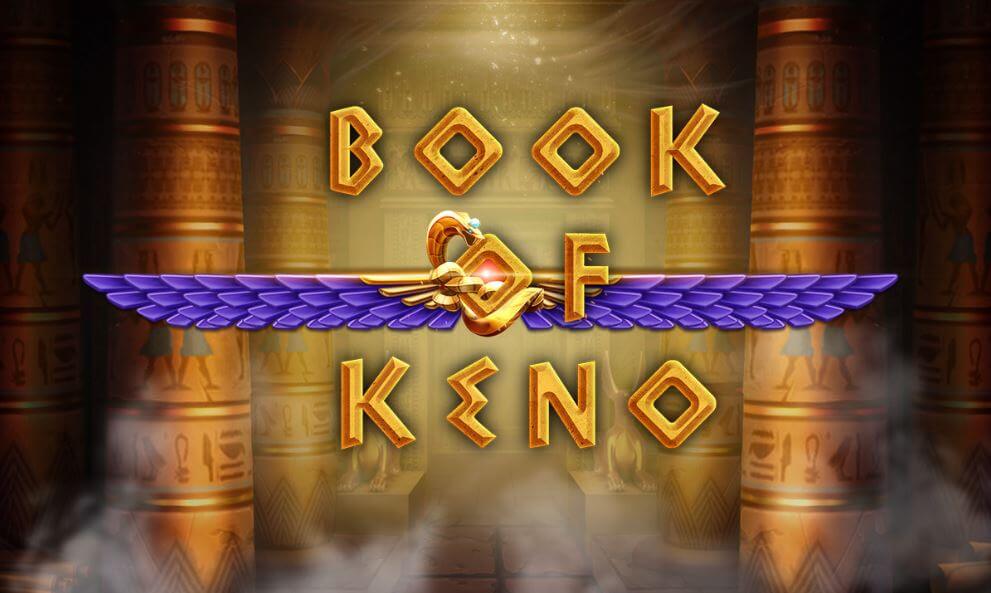 Enter a majestic, fire-lit Egyptian temple, where hissing golden snakes watch over the magical Book of Keno and colorful hieroglyphics decorate the walls. This is Keno like you've never experienced it before, but it still retains all the nostalgic fun of this classic, instant win game.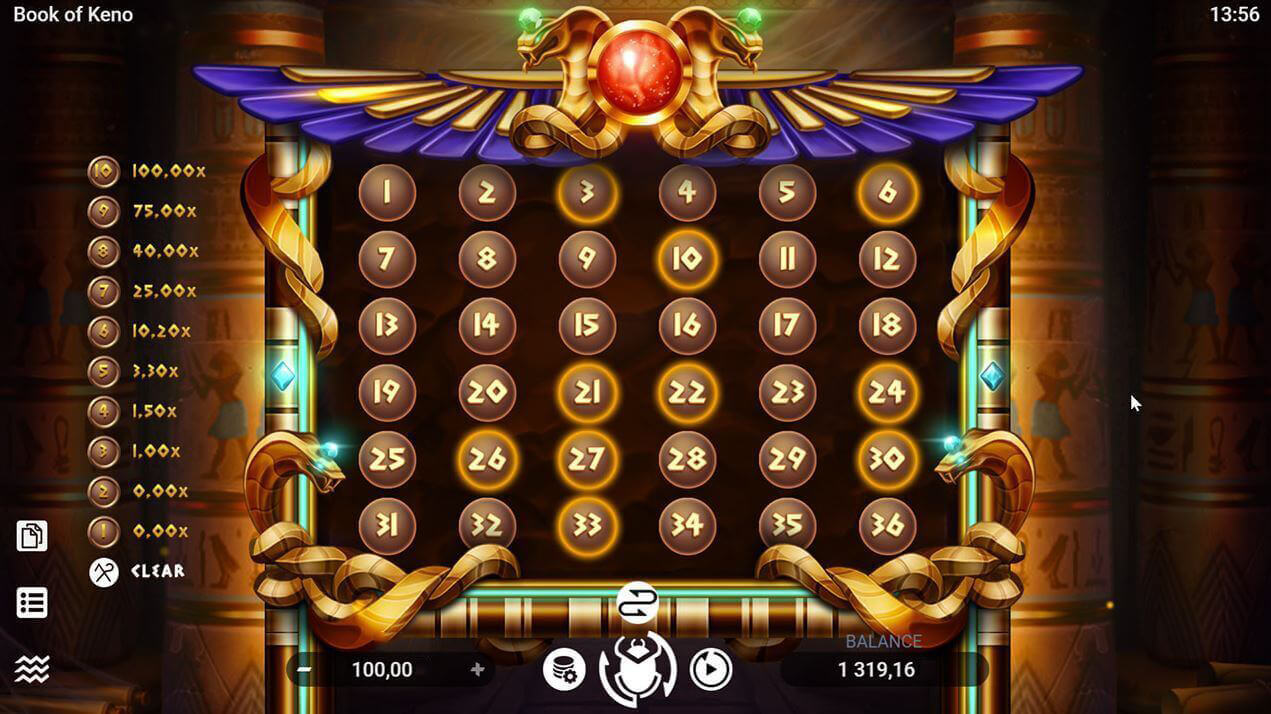 How to play: Your challenge, should you accept it, is to unlock the secret riches of the Pharaohs in their mythical Book of Keno, a stunning 6x6 Keno board that hides untold wealth behind each number. Choose between one and ten numbers, from 1 – 36, then press Play to reveal the ten winning numbers. If one or more of your selected numbers match the winning numbers, you could be in for a prize-winning party that'll have you walking like an Egpytian! If you're not sure which numbers to choose, you can click the Random button and the game will make a random selection of 10 numbers for you.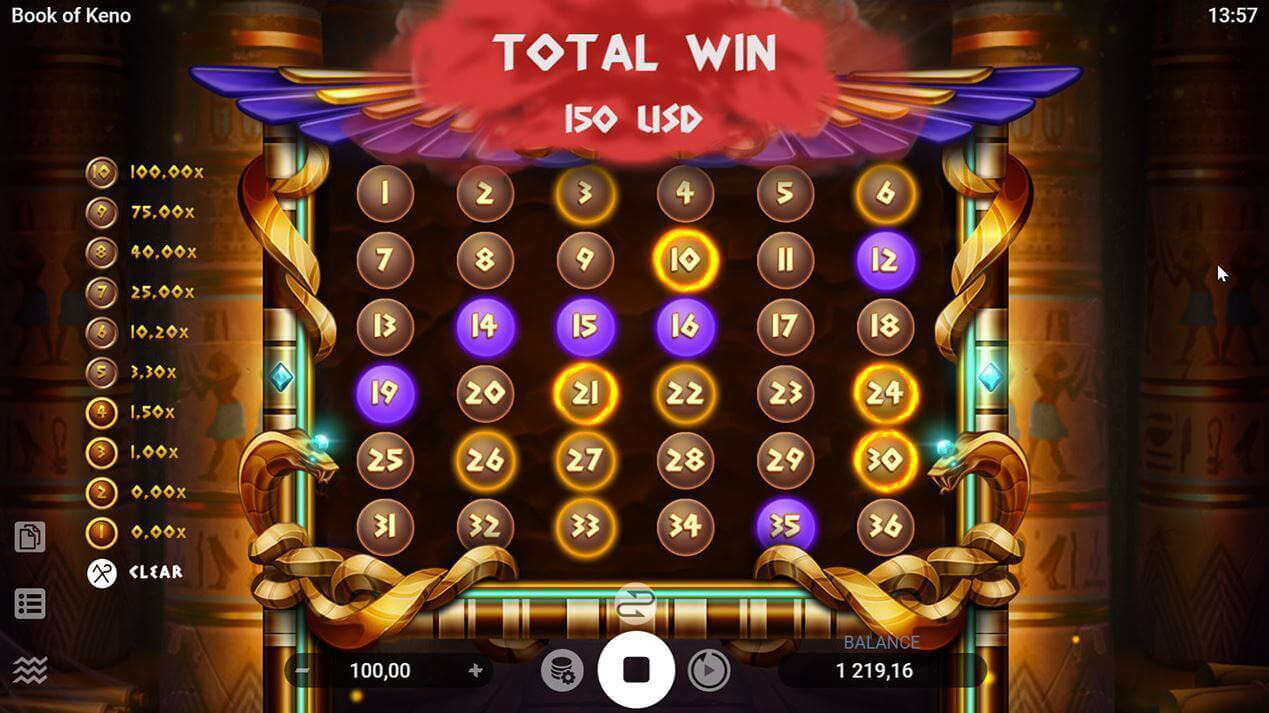 Winnings: The winnings on offer depend on how many numbers you have selected and how many of these numbers have won. The more numbers you choose and the more matches that happen, the higher your winnings. If you choose fewer numbers, you have less chance of winning, but the winning multiplier will be higher for matching one number. Got all that? It's easy, really! You'll see the multipliers displayed on the main screen when you're choosing numbers. The top payout available on this game is a x100 prize when you choose 10 numbers and win with all 10!
Embark on a legendary quest to reveal the ancient gold hidden in the Pharaoh's treasury and experience the thrills of instant wins as you play!