Cycle of Luck
Trigger the brilliant Bonus Game
Multiply your wins by up to x16
Up to 4 exciting Jackpots
Features: Bonus Game, Multipliers, Jackpots, Wild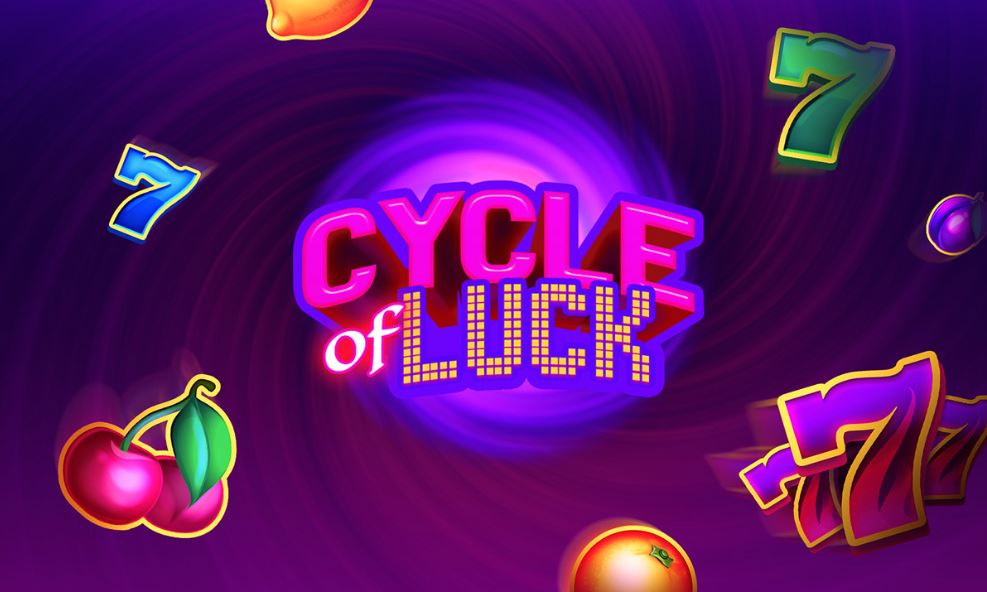 If you love retro gameplay then Cycle of Luck is the game for you! Featuring all the classic symbols like cherries, oranges, plums, lemons and the Lucky Sevens, this vintage-style game offers all the familiar fun of a fruit machine, with some very modern cherries on top! Think brilliant Bonus Game, juicy Jackpots, magnificent Multipliers, and more…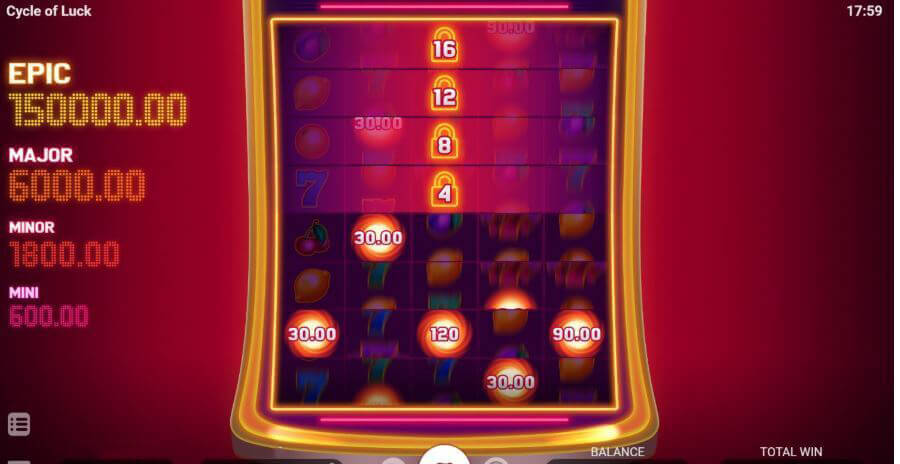 Bonus Game: When five or more whirlpool Bonus Symbols hit the reels, you're in for a real reward! You'll kick off a Bonus Game with 3 Bonus Spins, where only Bonus Symbols appear on the reels. Every Bonus Symbol that lands will award you with an additional Bonus Spin, expanding the reels with new rows and boosting the amount of your total win!
Multipliers: The total win of your Bonus Game can be multiplied anywhere from x1 to x16! Each Bonus Symbol that lands on the reels is allocated a multiplier, and at the end of your Bonus Game the final prize is calculated by adding up the value of each of these Bonus Symbols. There's potential to redeem a truly epic prize!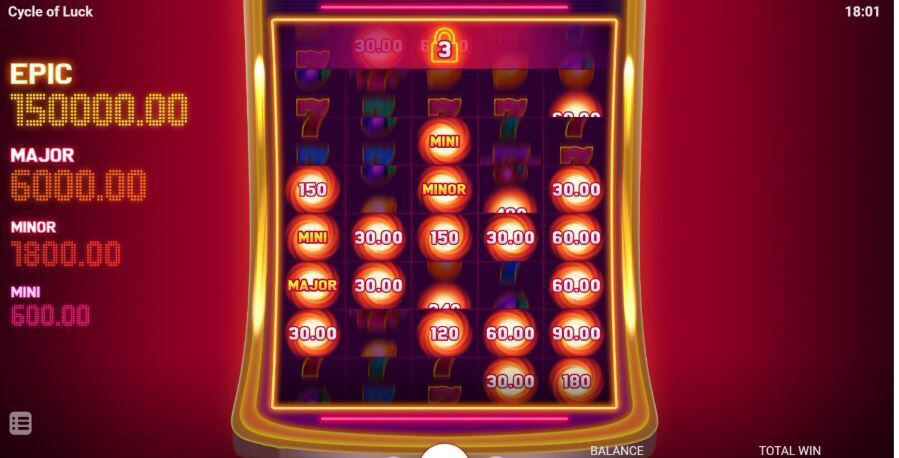 Jackpots: Once again, it's your amazing Bonus Game that offers the goods! You can hit up to four different Jackpots, each with a unique multiplier: the MINI x20, MINOR x60, MAJOR x200 and EPIC x5000. Yes, you read that last one right! To win the first three Jackpots mentioned, a Bonus symbol featuring the Jackpot's name must land on the reels during your Bonus Game. To win the EPIC Jackpot, however, you'll need to fill the reels completely with Bonus symbols during the Bonus Game. Imagine winning a x5000 prize!
This game takes a classic-style slot and elevates it to incredible heights thanks to the exhilarating Bonus Game and all the perks that come with it. Enjoy, and good luck!